One-stop-shop for insights
No knowledge on data processing or statistical analysis needed.
Intuitive Interface
Our browser-based platform guarantees access to all dashboards in one place.
Save money and time
You use the platform, we handle all the updates and maintenance.
Maximize

your
commercial impact
You tell us the indication, we identify the relevant information, set the structure and aggregate the data. The outcome enables you to enhance the performance of your team.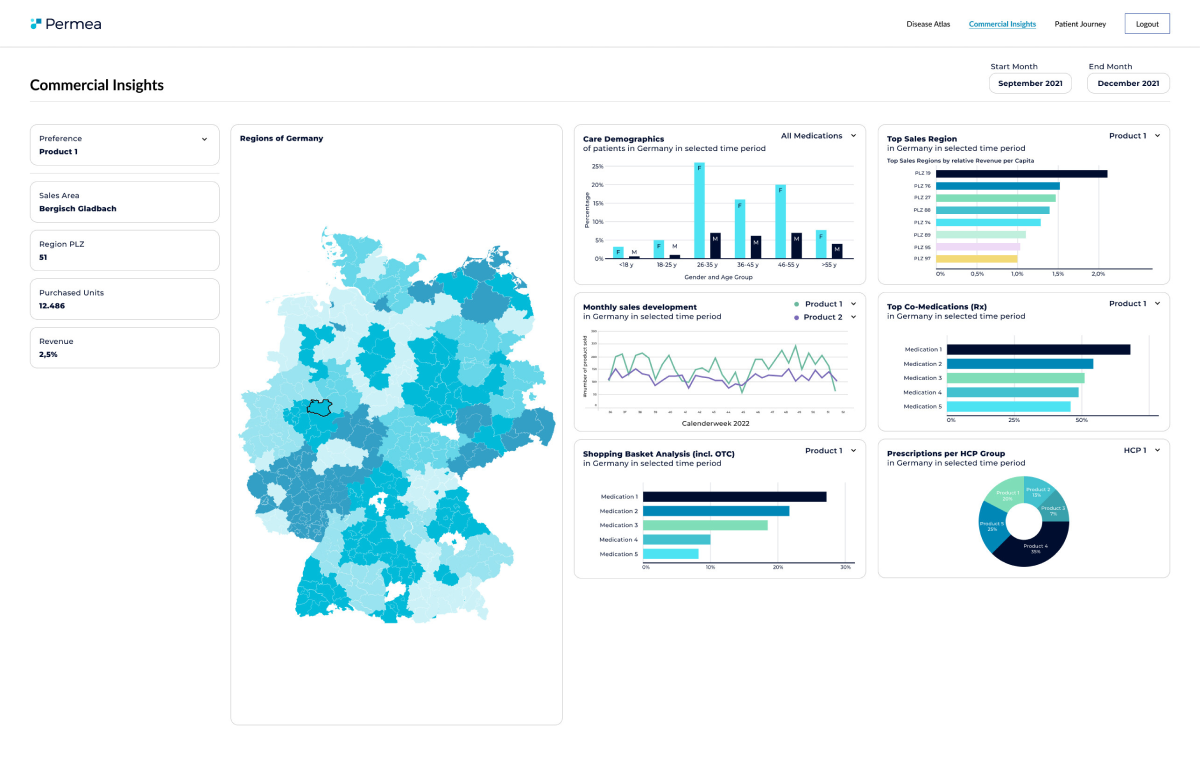 Disease Atlas MONITOR
Maximize your knowledge of a (new) indication
With a dashboard overview of a specific (sub-) indication, it's never been easier to provide teams with a holistic understanding of:
Disease landscape

Size & characteristics of a disease, patient cohorts & existing treatment patterns

Treatment gaps

Identify unmet treatment needs - essential to inform PSPs/PAPs & commercial strategies
Which are the prevelant comorbidities and how are they addressed?
Which are the right HCP groups, clinics & practices to target?
Which regions are underrepresented in terms of care?
commercial insights MONITOR
Optimize HCP prescribing- & patient purchasing behavior
With a dashboard overview of market realities, teams gain comprehensive insights into:
Brand perceptions

Enhance the value proposition of a product/brand vs competitors

Performance

Steer and monitor performance & marketing activities

High potential regions

Optimize sales force steering for HCPs & pharmacists
How does volume distribute across regions & compare to competitors?
What products are HCP groups prescribing & patients buying?
How do public voices correlate with sales developments?
Patient journey MONITOR
Enhance your expertise on patient behaviour & rationales
With a dashboard overview of real-world patient journeys, teams are enabled to optimize:
Patient strategies

Enhance patient activation & communication

Patient support & adherance programs

Maximize the value of PSPs/PAPs

Budget allocation

Optimized budget allocation on most efficient channels & relevant topics
Which patient cohorts talk about which topics in which channels?
What is the level of adherence?
Where are patients switching to and why?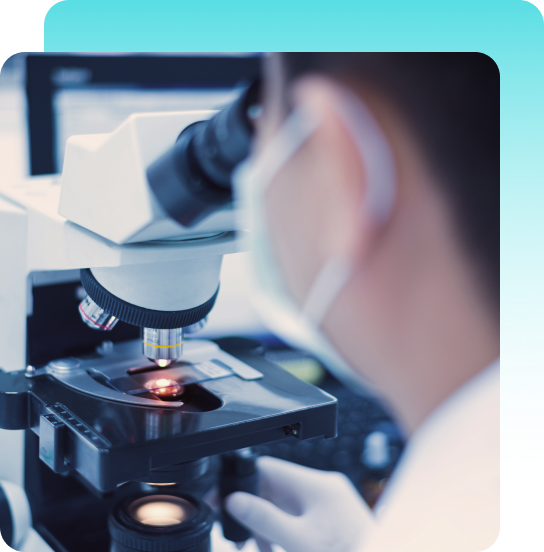 "I am impressed with the analytical capabilities of the Permea platform. By incorporating its many insights and perspectives into our decision-making processes, we have achieved a significant transformation. With Permea, we gain comprehensive insights into trends, behaviors, and specific needs related to women's health, enabling us to make informed business decisions."

Claudine Petit, Lead Data & Digital Strategy DACH
"Permea helped us to understand
the real-world needs of our patients, providing us with the opportunity to listen to what they have to say and take their opinions into consideration."
Dr. Tanja Hüther, Marketing Manager