Understanding demographic patterns of Multiple Sclerosis patients using BRISA
Multiple sclerosis (MS) is a chronic, progressive neurological autoimmune disease affecting the central nervous system and impacting the quality of life of thousands of patients.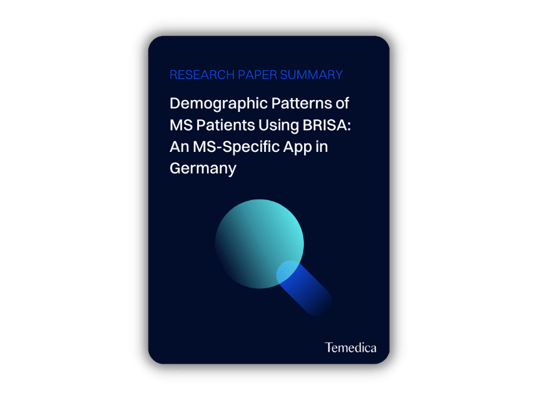 BRISA is an app, designed by Temedica in collaboration with Roche, to help MS patients in Germany track their disease course by symptom-monitoring.
This study aimed to understand demographic and health-related characteristics of BRISA users:
Demographic data provided by 2095 users were analysed to describe features and characteristics such as sex, age, type of MS, and medication.
The distribution of our cohort tracked symptoms based on age and time since diagnosis were studied.
The covariance of specific symptom pairs was analysed.